Our
Partners
Community and Industry partnerships
that matter.

Helping children reach their full
potential, one breakfast at a time.
Taking a step towards nourishing children, so they have an equal chance to learn, grow and reach their full potential. 

Leading Industry Partnerships with B.C. Farmers.
Meet some of our egg farmer partners and learn about what they do—courtesy of BC Egg, the egg farming experts.
Farmer partnerships allow us to work towards supporting local egg farmers while promoting ethical farming practices in the egg farming industry.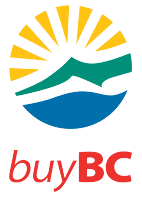 Our partnership with the local egg organization ensures that we are providing only the best and the freshest eggs sourced from local BC egg producers to our consumers.  
Canadian Egg Industry Partners
Working closely with leading industry associations and regulatory committees, we ensure that eggs graded in our facility meet the highest quality standards. 
Our Partners from Farm to Table
We're proud to be a part of L. H. Gray & Son network that services all aspects of the egg market across Canada and worldwide.
Learn about our local B.C. egg farmers.